The S&P 500 tested the 1350 level twice today and then never looked back going into the close.  We have experienced many days where the market starts out weak and has ended the day with modest losses.  A bull would suggest that investors are "buying the dips" because they are viewed as cheap entry points.
If we look at the longer term chart, we can get a feel for the breakdown in upward momentum: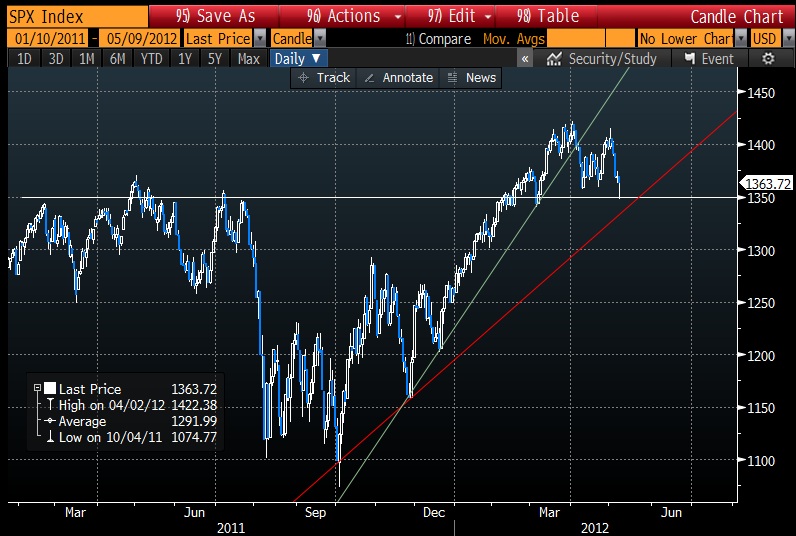 The 1350 level held today, but it is quite clear that the market is no longer searching for ever higher territory.  The only question in my mind is whether we are entering into a range-bound summer of 1300-1400 or if we just might face some stronger headwinds.
The elephant in the room is Spain.  If you had not noticed, the credit default swap levels on Sapin are testing all time highs:
Spain's credit risk rising, new Greek government with prospects of Greece leaving the Euro, socialist president for France, falling Euro….I don't possibly see what could go wrong.
If the summer of 2011 was the result of Greece, then I cannot imagine what ruckus Spain could cause…