To say that I have been on a hiatus is an understatement, but that does not mean that the events of the past year have been lost on me.
The truth is that quantitative easing has not and will not work.  In fact, I believe that it will cause more pain than the sum of the total past benefits.  Given the situation that we found ourselves in during the Great Financial Crisis, it is fair to say that quantitative easing and the actions of central banks made the immediate blow softer than it would have been.  Unfortunately, the actions have also borrowed from the future and created instabilities that cannot last.
Did you know that the top .1% own as much as the bottom 90%: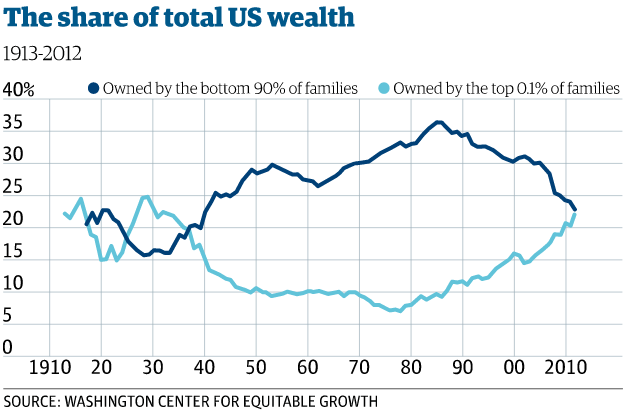 Did you know that workers are not retiring because they can't afford it:
Did you know that median income levels are below those set back in 1997: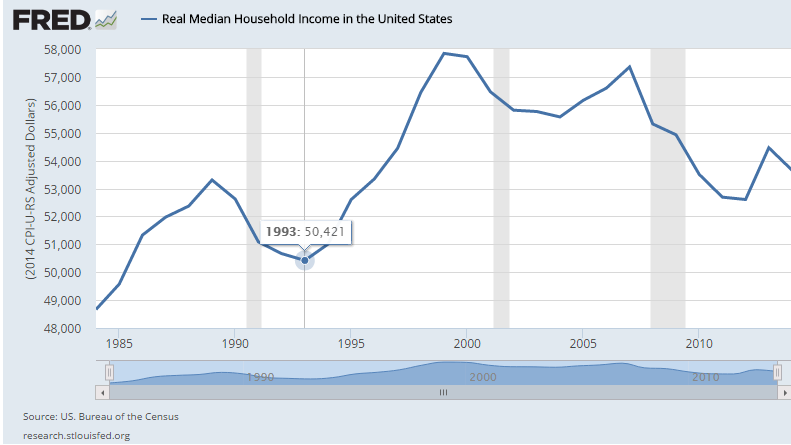 Did you know that the labor force participation rate is as low as it was in 1977 when less than 40% of eligible women worked:
The reality is that the US economy is sick, yet financial markets show extremely optimistic valuations with interest rates the lowest in 5,000 years: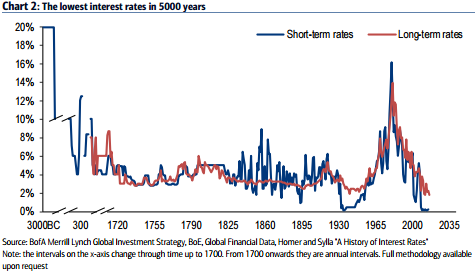 and corporate bonds at peak valuations:
At this point we should probably mention that equity valuations are above the levels that were achieved before historic drawdowns:
And that this bull market is 28 months older than the average bull market:
I am not sure when this grand experiment will end, but I am confident that there will be blood in the streets.