The recent risk-on rallies have been attributed to the potential for strong central bank intervention…  That is a scary thought – that all of our investment hopes are pinned on the brilliant actions of politicians and central banks.  We (the smart investors) believe this to be the case because Spanish government bonds shot to record high yields, therefore governments must intervene in a big way to fix it (right?!):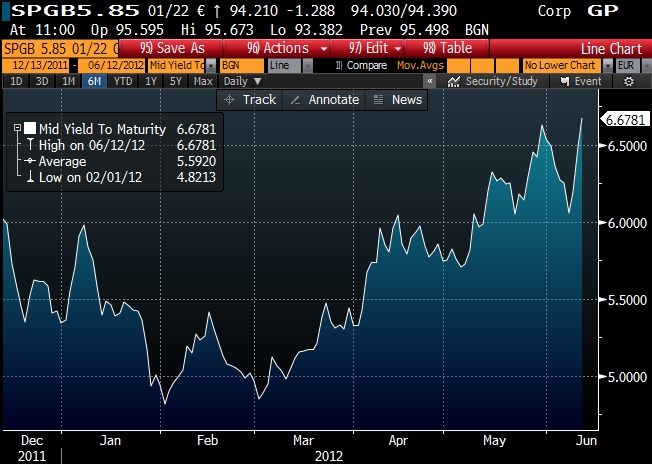 Most of the European countries with problematic amounts of debt are currently facing higher costs of debt, recessions, AND forced austerity.  A lovely mix.  On the flip side, you have Bloomberg suggesting that it makes more sense for the strongest country in the eurozone, Germany, to leave the Euro. I will not argue with them, but that certainly does not seem like a low volatility scenario.
Just keep an eye on Spanish debt yields as they will give you an indication of the strength of any proposed resolution to the current crisis.  Down is good, up is bad…I'm pretty sure that is still the case.
You can also watch Spain part II with Italian yields.
[paypal-donation]